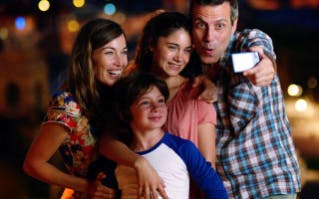 GET THE ANSWERS YOU NEED
Armed with answers to your allergy questions, you can be there for yourself and others.
Flixonase contains fluticasone propionate 50mcg per spray. ALWAYS READ THE LABEL. Use only as directed. For the prevention and treatment of seasonal and allergic rhinitis including hayfever. If symptoms persist, see your healthcare professional.
Flixonase is a registered trademark of the GSK group of companies or its licensor. Auckland, New Zealand. TAPS PP8551
The information on this site is intended for visitors from New Zealand only. See our Terms and Conditions and Privacy Policy.
1. Bachert C & Geveart P. Allergy 1999;54(Suppl 57):116–23. 2. Wiseman LR & Benfield P. Drugs 1997;53:885–907. 3. Australian Medicines Handbook 2016, AMH Pty Ltd; Adelaide.