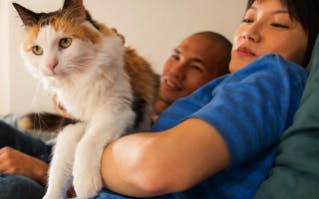 COMMON WAYS TO TREAT HAYFEVER & ALLERGIES
There are many popular methods of treatment. They work in different ways, but some are more effective than others.


FLIXONASE® NASAL SPRAY
Work directly at the source to relieve your symptoms, targeting 6 key allergic substances.1,2

ANTIHISTAMINE TABLETS
Target only one of the many allergic substances—histamine—that produce allergy symptoms.3
Always read the label. Use only as directed. If symptoms persist, see your healthcare professional.
Flixonase is a registered trademark of the Haleon group of companies or its licensor. Auckland, New Zealand. TAPS BG1062

Trade marks are owned by or licensed to the Haleon group of companies. ©2020-2022 Haleon group of companies or its licensor.
1. Bachert C & Geveart P. Allergy 1999;54(Suppl 57):116–23. 2. Wiseman LR & Benfield P. Drugs 1997;53:885–907. 3. Australian Medicines Handbook 2016, AMH Pty Ltd; Adelaide. 4. Bousquet J et al. Allergy 2008;63(Suppl 86):8-160. 5. Wallace DV et al. J Allergy Clin Immunol 2008;122:S1-84.